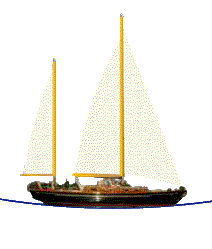 Chihuly at Fairchild
Joel and Meri Jane took us to Fairchild Gardens which was featuring an exhibit of the master glass artist Chihuly. It was fantastic. It was like going on a treasure hunt. We were given a map of the garden indicating the placement of the major pieces. The grounds had vegetation from different regions - rainforest, desert, wetlands, ....and as you strolled around the grounds you discovered a beautiful work of art placed almost naturally in the space as if some elves were playing a trick on you. Sometimes we had to search the vegetation for the piece since it fit the environment so well. Other times, the art dominated the scene.
As discussed in his website, Chihuly juxtaposes monumental organically shaped sculptural forms with beautiful landscaping. He went to the University of Wisconsin in the 60's in the Hot Glass Program. He later went onto The Rhode Island School of Design after which he revolutionized the Studio Glass movement by working with collaborative teams within the Creative process.
Chihuly's work, mixing art glass and the outside world, reminds us of Christo's use of fabric. The basic concepts are similar, however where Christo uses monochromatic fabric to make a bold and sometimes shocking statement, Chihuly uses a rainbow of colors amplified by natural light to create a more subtle design - an alien presence that cleverly fits the natural world.
Chihuly has exhibitions around the country and the world. You can find a schedule on his website. They are definitely worth a visit.
v