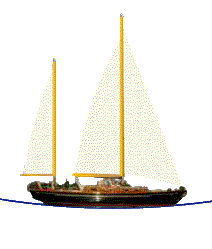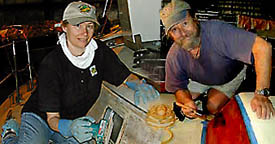 Lighthouse photos through out our site are of ones we passed and relied on for safe navigation.
.
ERIE CANAL LINKS PAGE. PLEASE CLICK LINKS ON THE LEFT FOR OUR SHIP'S LOGS
We are Mike and Rana
and we are sailing Raven on an open-ended voyage around the world. As we explore, we would like you to come with us.
As we enter the Erie Canal, we are compiling new pages through this links page.
We'll do this grouping as we pass through areas on our way.
[