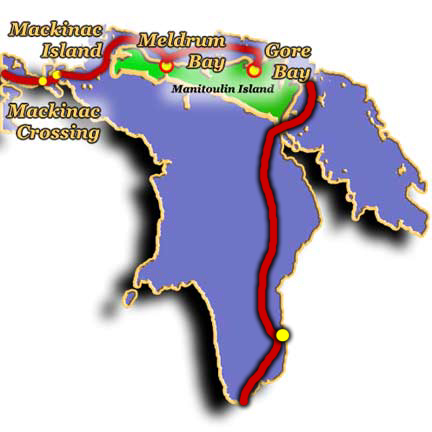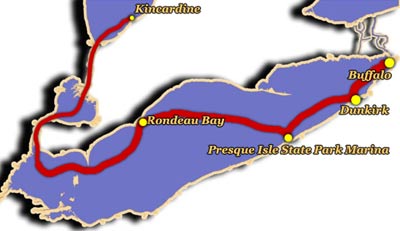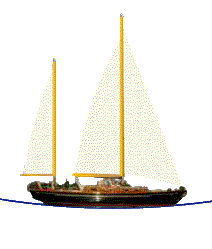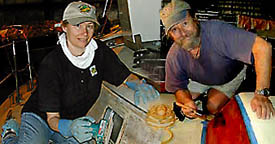 Lighthouse photos through out our site are of ones we passed and relied on for safe navigation.
.
LAKE HURON LINKS PAGE. PLEASE CLICK LINKS ON THE LEFT FOR OUR LAKE HURON SHIP'S LOGS..........AND OTHER SPOTS PLACED HERE AND THERE
We are Mike and Rana
and we are sailing Raven on an open-ended voyage around the world. As we explore, we would like you to come with us.
As we enter Lake Huron, we are compiling new pages through this links page.
We'll do this grouping as we pass through areas on our way. As of now we are grouping by lake.
©The contents of this site are the copyright property of the authors. Visitors may read, copy, or print any material for their own use, free of charge. No material printed or copied from this site, electronically or in any other form, may be sold or included in any work to be sold without explicit permission from the authors. Most maps have been extracted from Microsoft Encarta, and we thank Microsoft for their use.

[